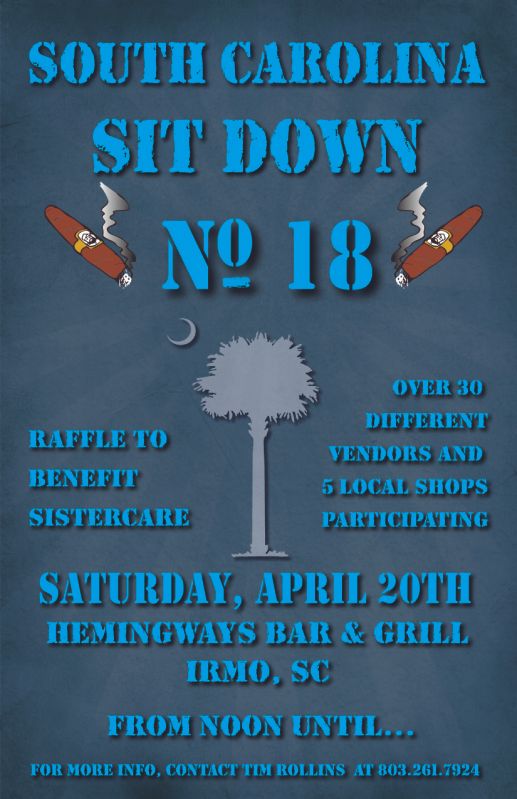 The 2013 version of the South Carolina Sit Down is coming Saturday, April 20th; the weekend after The Masters golf tournament. This is (or should be) the largest cigar event in the southeast! Last April we had 207 people attend and we raised $7300 for our charity, SisterCare, Inc., a shelter for battered women and their children.
This year we will again have the raffle for SisterCare, Inc. and I hope we can top last year's total.
The event will be held at Hemingways Saloon in Irmo, SC.
It starts at noon and will go until 5 pm or so.
The amount of raffle items is staggering, to say the least. To get an idea of what to expect you can revisit last year's event at
http://tinytimblog.blogspot.com/search?q=sc+sit+down+16
Everyone is invited! I've had people fly in from Boston, MA and Detroit, MI. One lady drives down from New York City! She has been to 2 events so far and plans on being here this year also!
Contact me if you have any questions:
ticotych@hotmail.com
.
See you here!!!!!