Vega Fina Torpedeo
(6x50)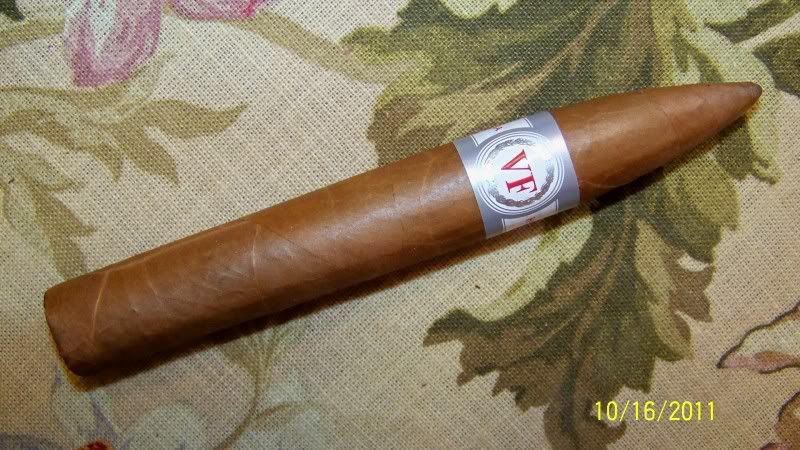 These cigars are distributed by
Altadis
. They are handmade, not to be confused by a machine made cigar of the same name. They are made at the Tabacalera de Garcia factory in the Dominican Republic. It appears to be well made with no veins. The cigar is quite light in color as you would expect a Connecticut wrapper to look. The cigar consists of an Ecuadorian Connecticut Shade wrapper, as well as Indonesian tobacco for the binder. The filler is made up of tobacco from the following regions: Columbia, Honduras, and the Dominican Republic. These cigars are highly sought after in Europe.
Video review
HERE
.
The test draw was a bit firm. The initial flavors were roasted almonds with some sweetness. There was some nice pepper also. I let it sit for a minute.
About a half inch in the flavors were vanilla, roasted almonds, and some decent pepper. The finish was one of raw almonds with a hint of vanilla. The cigar is quite mild. I am hopeful the cigar develops some richness or creaminess.
About an inch in nothing much has changed. The cigar is well made and shows it. The ash is quite tight and still intact. The vanilla is a little creamier at this point.
The ash achieved a length of over 1 1/2 inches before it fell off in the ashtray. The cigar is indeed well made.
At the midpoint the cigar still has a nice creamy vanilla with roasted almonds; some might say pecan. The pepper is nice. This would make a nice morning cigar. The price point of these cigars is very good ranging from $80's to $110's. The burn is very even.
At the band the cigar has not had many, if any, changes. There is some sort of a hint of citrus on the spice but basically it's one of vanilla and roasted almonds. There is still a nice creaminess to the vanilla. The cigar is nice but it's mild. A beginner could smoke this cigar to see if they like cigars.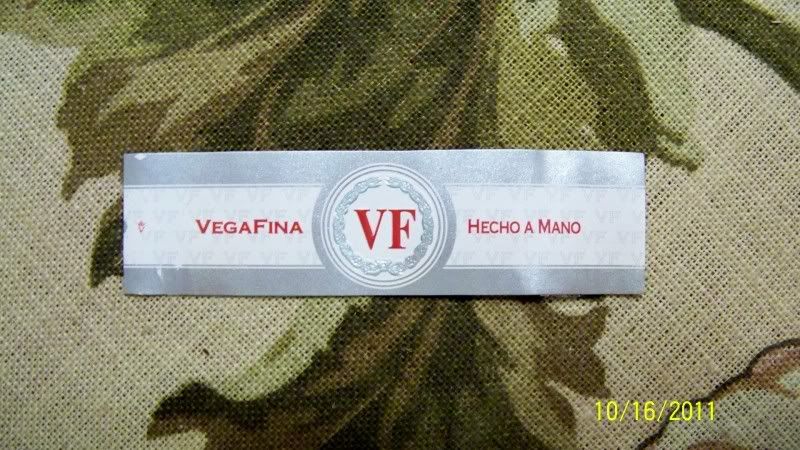 At the end of the cigar it remained quite mild. The sweetness of the creamy vanilla and roasted almonds was quite nice. The pepper was appropriate for this cigar. The finish remained one of raw almonds and light vanilla. The cigar, to me, was too mild for an everyday cigar but I could easily see this as a morning cigar or the last cigar of the day.
Score: 86