Happy New Year's!

Connie and I spent New Year's Eve at the house this year. No parties. No bars. No dodging drunks on the road!

On New Year's Day we traveled to Rock Hill to spend the day at the Ruffalo's big annual bash! Charlie, aka stogiesandhoagies, has a pig roast every year and for the past 3 or so, we've been going up for it. Nice day! It was a little cool but nice. There are always around 50 - 60 people at his event and this year was no exception. Most arrive around 5 or so, just in time to eat! We drive up and get there around noon so that we can visit with them before the masses arrive! There's always lots of cigars smoked at Charlie's house! Here's my New Year's Day list, in order:
(1) Vegas Robaina Don Alejandro



(2) San Cristobal El Morro (3) Partagas (gifted to me by Charlie)

(4) Custom hand rolled
(5)Partagas Serie D No. 4

All Cubans! Nice selection, nice company, nice day!

Also, as proof positive that Charlie has been a good boy and staying on his diet, I offer the following 2 pics. The first is from 3 years ago (I think) at the same New Year's Day event. The second one is from yesterday.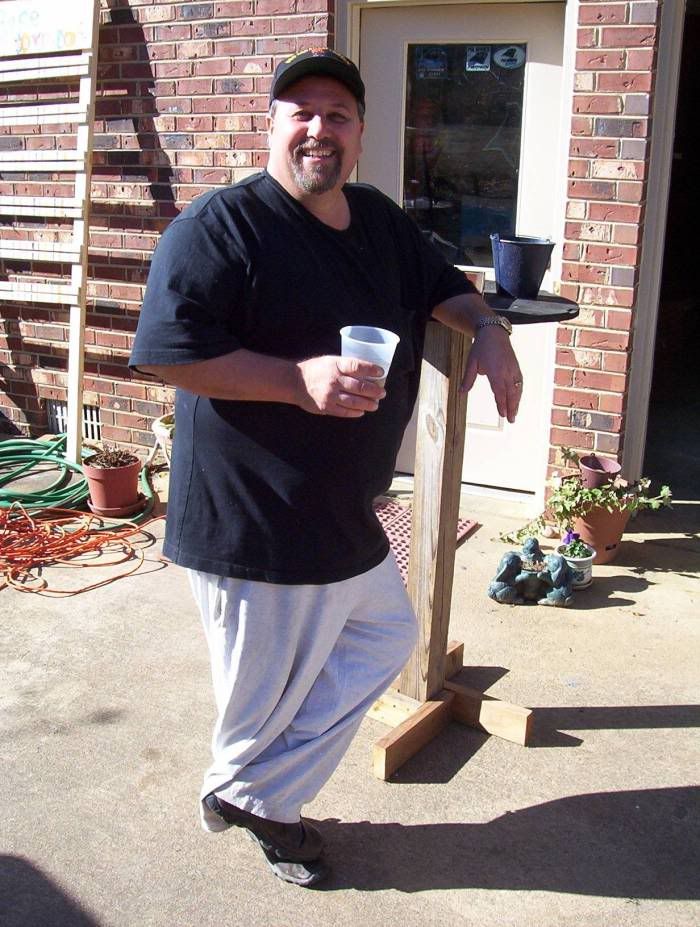 Nice job Charles!
I had to have my picture taken with Charlie's pool frog!
And, our annual group shot:
Thanks Charlie for a great New Year's Day!!!!