Video review
HERE
.
There is much that is unknown about the Fuente Unknown Reserve 2012 cigar. In fact, almost everything is unknown! The only thing that I know is it has a sungrown wrapper. The other leaves are...well, unknown! I did manage to find out a little as to the name. I contacted my local Fuente rep, David Ludwig, and he told me this:
This unknown cigar is only known as the cigar without a name.....Legend has it, that in mother Cuba, they call this mysterious vitola, "Sin Nombre".....No one actually beholds the future of the lucky smoker who had a chance to engage in such a secretive and rarest of blends. Some may go to heaven, yet some may go to hell because pleasures of this sort are not for the ordinary godly sort.
The cigar is well made. I would expect nothing less from Fuente. There is a red band at the foot and the cigar shows nice density.
After cutting the cap the test draw was a little firm. It's workable but firm. The initial flavors were earthy sweetness, subtle cedar and a little pepper. I feel this cigar needs a minute or two to come into it's own. So, I let it.
About 1/2 inch in the flavors have settled down. There is earth, sweet cedar, hints of cream, coffee, and the pepper is roughly a 5 in intensity. The finish is one of sweet cream with a touch of lingering pepper.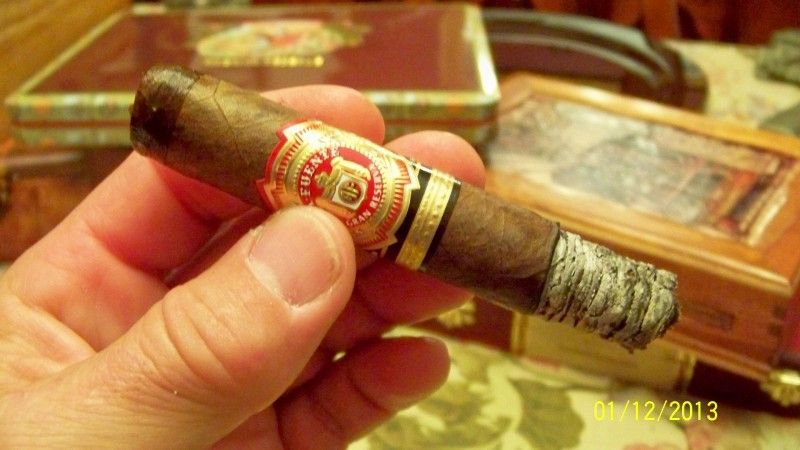 At the midpoint the cigar is burning very evenly. It is medium bodied. The flavors are typical sungrown Fuente flavors. But, there is now a wisp of cherry that is mixed in with the cedar giving it a light, sweet flavor. They are brief at this point but they are nice. The other flavors of earth, coffee, and pepper remain the same. The cream is very subtle at this point.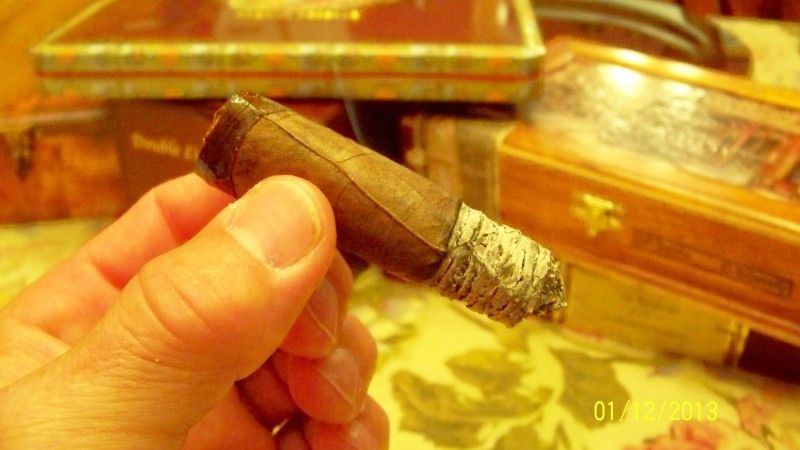 With a couple inches left the cherry notes are much more noticeable. The last longer now too. They are mixed with the cedar and quite noticeable. I found this to be a pleasing flavor. At this point the cigar has been burning about 45 minutes. The pepper may have jumped to a 6 but this is not an overly peppery cigar.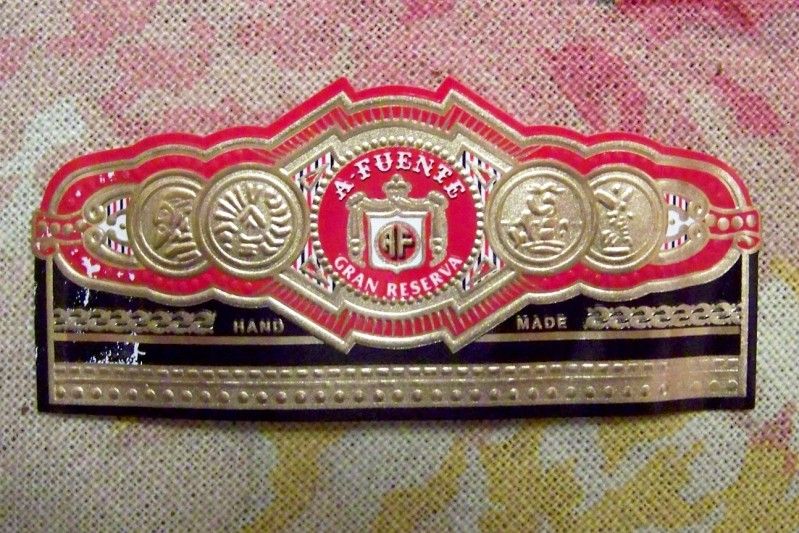 At the end the cigar I was at one hour. There are now some notes of charred wood. The cigar ended up medium bodied and the other flavors are just as I previously described. The cigar is pretty much typical Fuente with a few exceptions, like the cherry notes. These are not pricey cigars at around $9 each...if you can find them! I found this to be a good cigar but to be honest I like other Fuente's more. If you can find them let me know your thoughts.
Score: 90